Buying and Selling stocks is a traditional method of investment. Risk capital money or the money that is excess after paying all the bills and does not effect your lifestyle can be used to trade stocks.
Buying Stocks is similar to owning a company without having to work for it. Companies raise money by issuing public offerings to general public. Investors can choose to buy a unit also known as a stock for a current price set by the underwriters.
---
---
Companies use your investment for the growth and issue you the share of the profits. Those profits can be in terms of the rise in the value of the stock or paying dividends. The growth of a Stock is measured over a period of time and is said to be performing well if the value of a stock is increased compared to the initial publc offering. A Stock is said to be under performing when its value is consistently falling below the initial value.
---
---
Stocks are an attractive form of investment compared to real estate because they can be easily liquidated. People prefer to invest in stocks due to the promising return of investments compared to the savings accounts.
One major disadvantage of Buying and Selling Stocks is that they are unpredictable and are depending up on many factors that can go out of control. Changes in company policies, reputation of the company, government policy changes, social media propogation, natural disasters, and so on. Many stock investors are constantly checking their portfolio for losses or gains.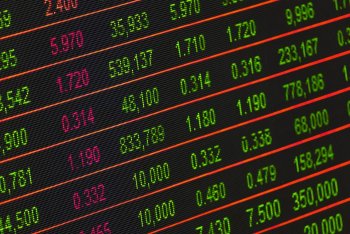 ---
Trading stocks is monitored and controlled by several government regulations, markets, traders, tax rules, and so on. Many agents in the Wall Street in New York decide how the profits need to be shared or where the funds need to be invested.
Stocks are different types such as the growth stocks, Technology stocks, Common stock, Preferred stock, and so on.
A stock can be bullish, that is rising and optimistic or bearish that is falling and not profitable. Some investors do take advantage of the falling prices and buy those stocks as well.
Active traders have made Buy and Sell Stock as a full time job and end up being profitable. The main resources being the money, the Internet, phone, and time.